Rotterdam rooftop walk
A month of spectacular sights in Rotterdam: experiencing how rooftops can contribute to a better future for cities, from 26 May to 26 June 2022.
We have said our goodbyes, the Rooftop Walk is officially closed. Thank you for your visit! Check our Rotterdamse Dakendagen for our upcoming activities.
(Re)view the exhibition
The Rooftop Walk featured all kinds of examples of innovative rooftop use. Get inspired by the prospect of a layered city.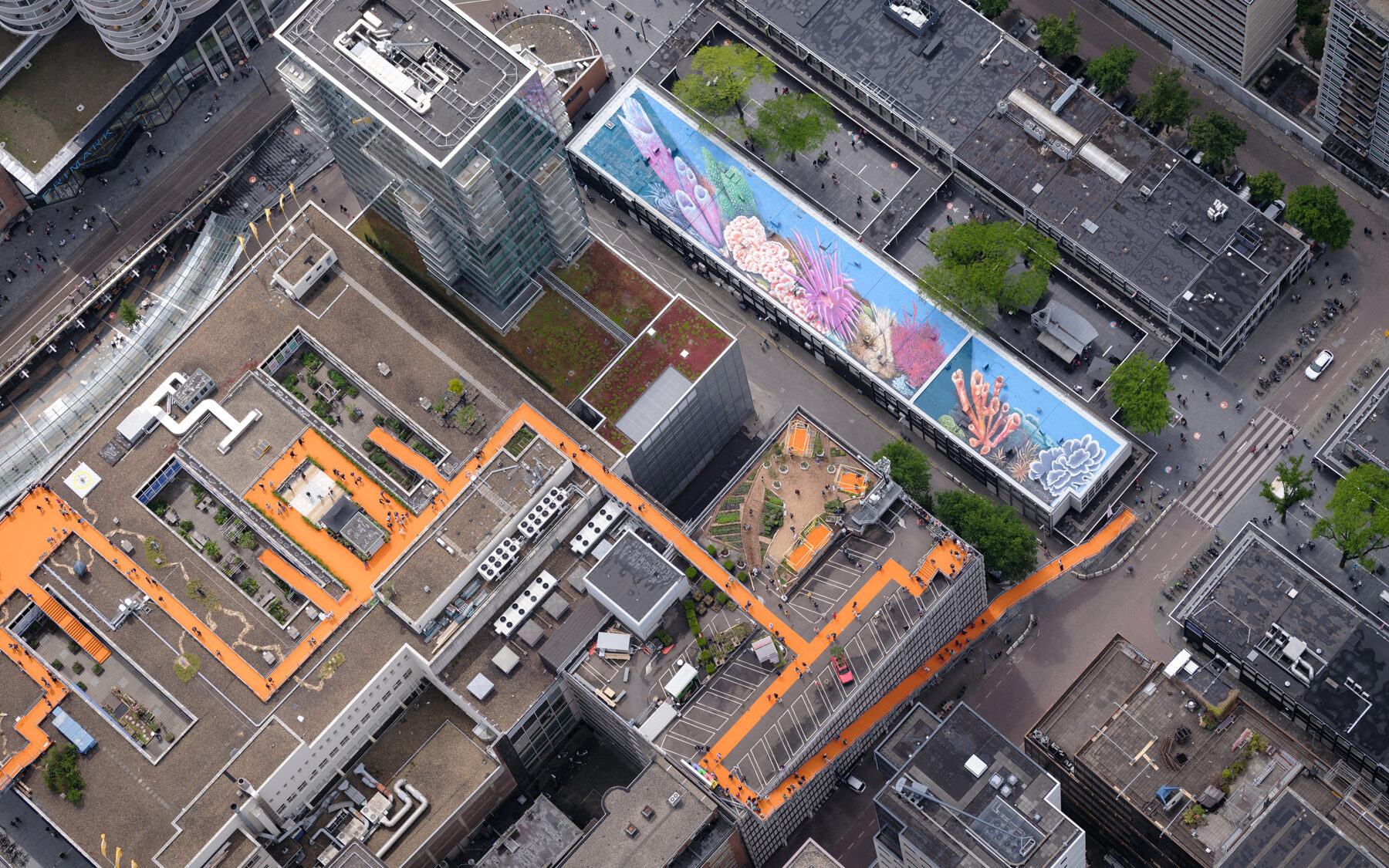 This was the Rotterdam Rooftop Walk
Over 200.000 visitors walked the Rooftop Walk between 26 May and 26 June and experienced a future vision on cities. Read our final press release here.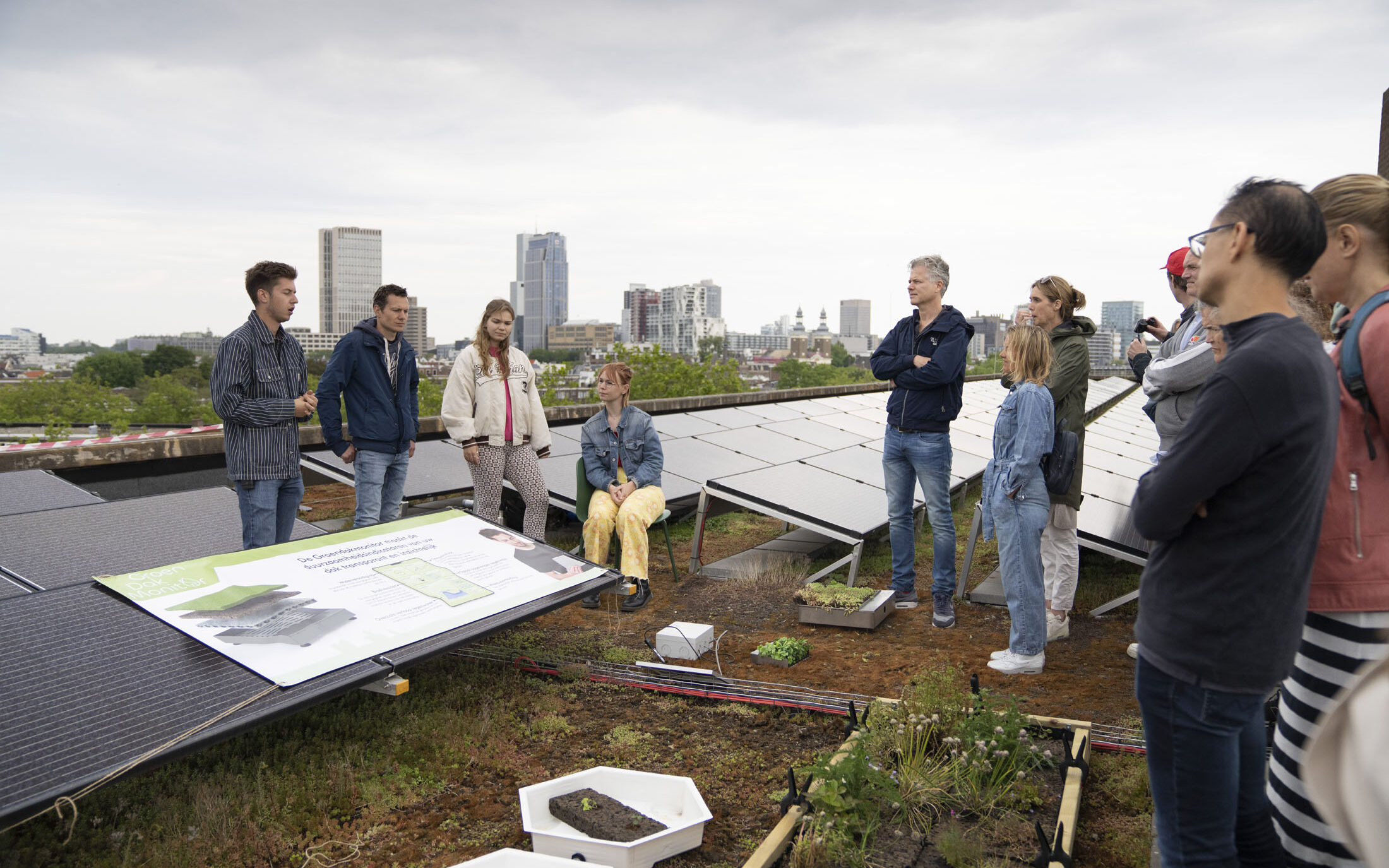 About Rotterdam Rooftop Days
The Rotterdam Rooftop Walk is a project by Stichting Rotterdamse Dakendagen. Visit the website to read more about our annual festival and other activities.